(We're also going to brew lagers.)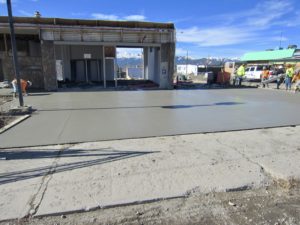 Sometimes Mother Nature taketh away, and sometimes she giveth right back. It looks like Tuesday will end up being the warmest day of the month, and the contractors were able to take full advantage, pouring all 2800+ sq ft of exterior concrete in a single day!
Most significantly for the brewing side of things, this starts a 30-day countdown for the slab to cure so that we can at long last start moving equipment in. Stay tuned!